Movies and TV in the News
1 February 2022
2022 Australian International Documentary Conference (AIDC) March Programme released
AIDC 2022's central theme: Bearing Witness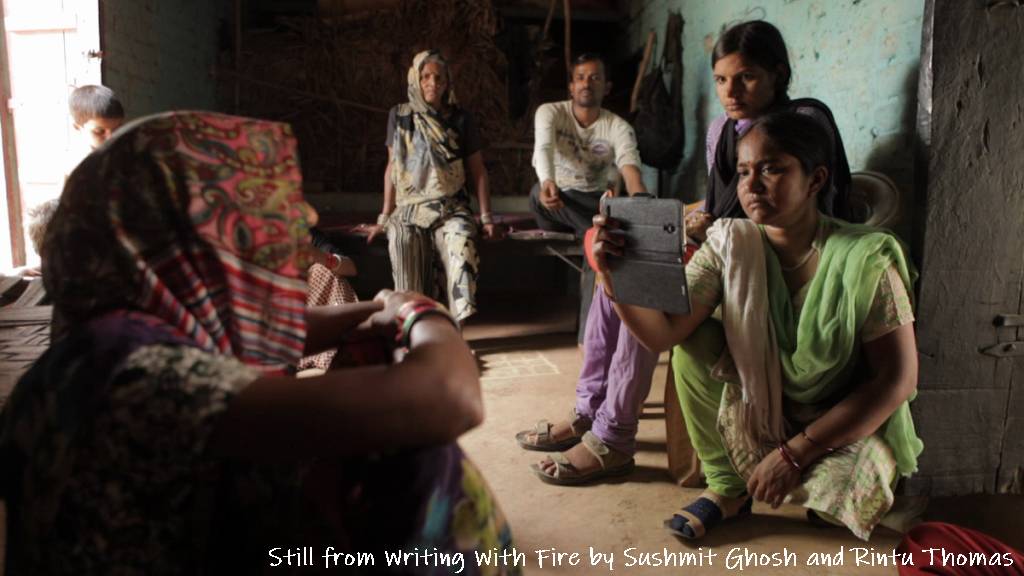 The Australian International Documentary Conference (AIDC) today announces the full program for its first-ever hybrid event - including over 40 sessions, more than 90 speakers and 70-plus industry decision makers - taking place in-person at ACMI Melbourne, and simultaneously online, from 6-9 March 2022, with an online-only international marketplace 10-11 March 2022.
The 2022 program features leading talents from across the screen and digital media industries and other notable international guests.
AIDC 2022 sees the biggest lineup of decision makers from global streamers including Netflix, Hulu, Amazon Prime Video, Topic and ESPN as well as new partners and institutions participating for the first time to launch new initiatives and opportunities for documentary makers including Australian streamer Stan, as well as philanthropic organisation the Judith Neilson Institute and philanthropic doc fund Shark Island Institute.
In addition to its expansive program of sessions, AIDC will also continue its tradition as the must-attend marketplace for documentary and factual projects with a formidable contingent of decision makers taking part in the 2022 event.
Screening Programme
Presented by ACMI in association with AIDC, a public screening programme will also run in parallel with AIDC 2022 and feature key AIDC speaking guests. These screenings are open to anyone and tickets can be purchased through ACMI.
Ablaze, featuring a live Q&A with Tiriki Onus + Alec Morgan, Saturday 5 March, 3pm
Under the Volcano, featuring a live Q&A with Cody Greenwood, Saturday 5 March 6.30pm
Burning, with live Zoom Q&A with Eva Orner, Sunday 6 March, 1.30pm
In the Same Breath, featuring a Q&A with Nanfu Wang, Sunday 6 March, 4:15pm
Posted by Reel Life at Festivale on Thursday, 27th January, 2022
We post first looks, latest news, contest information and more to our Reel Life Facebook page. Visit us. Like Us. Join in the discussion, post your own comments and reviews to Reel Life's Discussion group
---
---
Giveaways!!
Watch this space, or our Facebook page, for upcoming giveaways.
Join in the draw this issue for prizes including:
There are no giveaways this issue
---
Buy from Amazon
---
This is Reel Life Launches Our YouTube Channel
Festivale and Reel Life's editors receive media releases every day, a lot of them from or on behalf of film studios, distributors and film-makers. We are posting the trailers and clips on our YouTube Channel.
Subscribing to our channel gives you access to trailers for current and upcoming films. We are also posting trailers that we are inserting into the over a thousand movie reviews already on Festivale.
Wherever possible, Festivale's movie reviews will include a trailer on the page.