Note: movie release dates change considerably, which means that some films may be released several days or weeks before or after the date in the original announcements.
Movie reviews are linked to month-by-month entries and in the movie reviews index. When we receive posters, trailers, credits or official site details we put those up on info pages awaiting review.
---
Film Festivals
---
Sydney Film Festival
8 - 19 June 2016
Sydney Film Festival is one of the world's longest-running film festivals, and is a major event on the New South Wales cultural calendar. The 12-day Festival screens feature films, documentaries, short films and animation from around the world in venues across the city. The Sydney Film Festival Hub at Town Hall features exhibitions, talks, parties, entertainment, a discount ticket booth and more.
Sydney Film Festival operates year-round via the Travelling Film Festival, Australia's longest-running touring event, which visits 19 different regional locations around the country.
---
Anticipated Movies
---

for release 9 th
Facebook / web site / links, movie photos

---

Teenage Mutant Ninja Turtles: Out Of The Shadows

Welcoming back our favourite heroes in a half shell; Michelangelo, Leonardo, Raphael, Donatello and the gorgeous Megan Fox to our screens.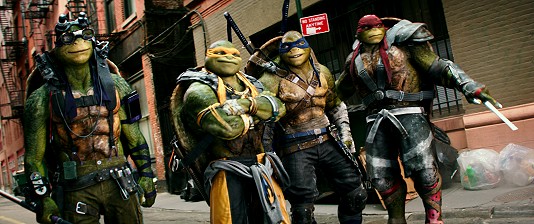 ---

for release 9 th
web site / trailer / no more information

---

Warcraft

WARCRAFT is a 3D epic adventure of world-colliding conflict based upon Blizzard Entertainment's globally-renowned universe.

---

Due for release 23 rd
web site / trailer / no more info




---

Independence Day: Resurgence (2016)

Using recovered alien technology, the nations of Earth have collaborated on an immense defense program to protect the planet. But nothing can prepare us for the aliens' advanced and unprecedented force.

---

for release 30 th
trailer / web site /more information

---

Central Intelligence

Kevin Hart stars as a former high-school sports star now living a quiet life as an accountant. He is contacted by a class-mate who was bullied and humiliated in school, but who has now grown up to be a bad-ass CIA contract killer played by none other than ... The Rock. Turns out he needs our accountant's help to foil a plot to see classified military secrets.

---

for release 30 th
Trailer / no more information

---

Belle and Sebastian: The Adventure Continues

The beloved story of a boy and his dog continues. All the village is celebrating the end of the war. Belle and Sebastian eagerly await the return of Angelina. When news reaches them that her plane has crashed in the forest, the village mourns her - except for Sebastian's Grandfather, César.
Believing that Angelina is alive, he seeks out a man to help them find her. However, before they can rescue Angelina they will have to face great danger and confront a secret that will change Belle and Sebastian's lives forever.