Note: movie release dates change considerably, which means that some films may be released several days or weeks before or after the date in the original announcements.
Movie reviews are linked to month-by-month entries and in the movie reviews index. When we receive posters, trailers, credits or official site details we put those up on info pages awaiting review.
---

Festivals

---

Transitions Film Festival

18 February - 3 March at Cinema Nova (Carlton, Melbourne, Victoria)
The Transitions Film Festival is a visionary festival dedicated to showcasing inspirational documentaries about the social and technological innovations, revolutionary ideas and trail-blazing changemakers that are leading the way to a better world. The program emphasizes positive, inspiring and solutions-focused films that highlight the grand challenges, mega-trends, scientific breakthroughs and creative visions that will redefine what it means to be human.

For more information see the Transitions Film Festival web site




Brisbane Comedy Festival

27 February - 23 March at Brisbane Powerhouse






Tropfest At Seven Live Sites Across Australia

Sunday 14 February 2016

The world's largest short film festival. Founded in 1993 by film director John Polson as a small screening for family and friends at Sydney's Tropicana Café, the Festival now attracts a national event audience of around 150,000 people. The event is hosted in Sydney with a live national broadcast on SBS 2.

The short film competition is unique in that every film must be made specifically for Tropfest, will premiere at Tropfest Australia and must include the Tropfest Signature Item (TSI), which changes each year. 16 Finalists are selected from an average 650 entries. Tropfest has expanded internationally to include new competitions and festivals in North America, (New York), the Middle East, New Zealand and South East Asia.

For more information go to www.tropfest.com/au
Facebook: www.facebook.com/tropfest
Twitter: www.twitter.com/TROPFEST
Instagram: www.instagram.com/tropfest
YouTube: www.youtube.com/user/TROPFEST




---

Anticipated Movies

---

for release ? th
no more information

---

Blood Father

Mel Gibson returns to the big screen in theedge-of-your-seat action thriller. BLOOD FATHER is based on the novel by Peter Craig (scriptwriter of The Town) and stars Gibson as John Link - an ex-con who is estranged from his teenage daughter, Lydia. When she is caught up in a drug deal gone wrong, Lydia is forced to reach out to Link. Only he can protect her from the drug dealers who want her dead.

---

Due for release 04 th
web site / review




---

Anomalisa (2015)

A motivational speaker arrives in Cinncinati for an engagement. He desperately seeks compaionship.

---

Due for release 6 th
web site / trailer / review




---

The Importance of Being Earnest (2016)

Captured LIVE for cinemas from London's Vaudeville Theatre. A superb satire on Victorian manners and one of the funniest plays in the English language, the delightful repartee and hilarious piercing of hypocrisy will make you laugh out loud!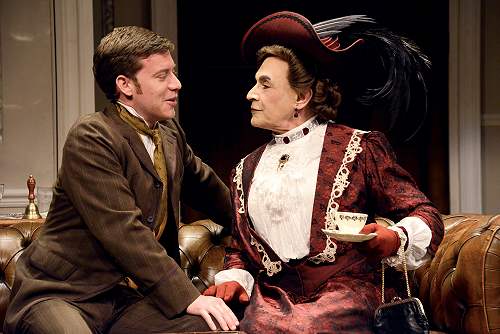 ---

Due for release 08 th
web site / trailer / photos, links, more




---

City of gold (2015)

CITY OF GOLD chronicles Pulitzer Prize-winning restaurant critic Jonathan Gold's relationship to his beloved and sprawling metropolis, Los Angeles. Gold has long been adored in his hometown for his cultural writing about LA's hidden culinary treasures; he was one of the first critics to review small family owned restaurants in far-flung ethnic enclaves with as much passion as the haute cuisine establishments of Beverly Hills.

---

for release 11 st
Facebook / trailer /no more information

---

Deadpool

A former Special Forces operative turned mercenary is subjected to a rogue experiment that leaves him with accelerated healing powers and he adopts the alter ego Deadpool. (source: IMDb)

---

Due for release 11 th
trailer / web site / photos, links, more




---

Zoolander 2 (2016)

Derek and Hansel are modelling again when an opposing company attempts to take them out of the business. (source: IMDb)

---

Due for release 11 th
web site / trailer / review




---

Brooklyn (2015)

is the story of a young woman, Eilis (Saoirse Ronan) who moves from small town Ireland to Brooklyn, New York where, unlike home, she has the opportunity for work and for a future - and love, in the form of Italian-American Tony (Emory Cohen). When a family tragedy brings her back to Ireland, she finds herself absorbed into her old community, but now with eligible Jim (Domhnall Gleeson) courting her. As she repeatedly postpones her return to America, Eilis finds herself confronting a terrible dilemma - a heart-breaking choice between two men and two countries.

---

Due for release 13 th
web site / trailer / photos, links, more




---

National Theatre Jane Eyre (2015)

The acclaimed re-imagining of Bronte's masterpiece was first staged by the Bristol Old Vic. Director Sally Cookson now brings her celebrated production to the National, presented as a single, exhilarating performance. Almost 170 years on, Charlotte Brontë's story of the trailblazing Jane is as inspiring as ever. This bold and dynamic production uncovers one woman's fight for freedom and fulfilment on her own terms.

---

for release 17 th
web site/ trailer /no more information

---

Beauty and the Beast (2014)

An unexpected romance blooms after the the youngest daughter of a merchant who has fallen on hard times offers herself to the mysterious beast to which her father has become indebted

---

Due for release 18 th
web site / trailer / photos, links, more




---

45 Years (2015)

A married couple preparing to celebrate their wedding anniversary receive shattering news that promises to forever change the course of their lives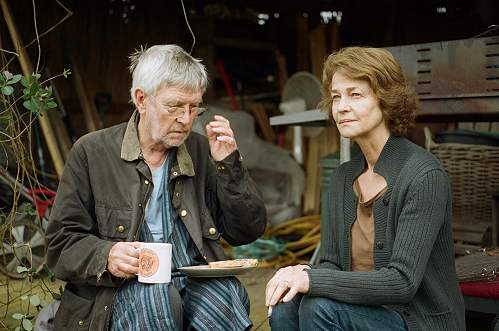 ---

for release 25 th
web site/ trailer /photos, links

---

Hail Caesar

Joel and Ethan Coen (No Country for Old Men, True Grit, Fargo) write and direct Hail, Caesar!, an all-star comedy set during the latter years of Hollywood's Golden Age. Starring Josh Brolin, George Clooney, Ralph Fiennes, Tilda Swinton, Channing Tatum, Scarlett Johansson, Jonah Hill and Frances McDormand, Hail, Caesar! follows a single day in the life of a studio fixer who is presented with plenty of problems to fix.

---

for release 25 th
web site/ trailer /no more information

---

Dad's Army

It is 1944 and World War II is reaching its climax. The Allies are poised to invade France and finally defeat the German army. But in Walmington-on-Sea morale amongst the Home Guard is low. Their new mission then -- to patrol the Dover army base -- is a great chance to revive spirits and reputation, that is until glamorous journalist Rose Winters arrives to write about their exploits, setting the pulses racing and putting the local women on red alert. MI5 then discover a radio signal sent direct to Berlin from Walmington-on-Sea. There's a spy on the loose! The outcome of the war is suddenly at stake, and it

---

for release 25 th
web site/ trailer / photos, links

---

13 Hours: The Secret Soldiers of Benghazi

To protect CIA outposts and personnel in unstable regions, the agency employs elite ex-military operators. In 2012, the threat level in Benghazi, Libya was deemed critical.

---

Due for release 25 th
web site / trailer / no more info




---

Son of Saul (2015)

In the horror of 1944 Auschwitz, a prisoner forced to burn the corpses of his own people finds moral survival upon trying to salvage from the flames the body of a boy he takes for his son.

---

for release 28 th
Facebook /no more information

---

No 46

ELISE is a young, fearful woman who escapes her old life to move in with her best friend Miranda across the country following an altercation with a stalker leading to the death of her boyfriend. They find refuge in Malachai's home, a site that saw a serial killer's murder spree several decades earlier.