Note: movie release dates change considerably, which means that some films may be released several days or weeks before or after the date in the original announcements.
Movie reviews are linked to month-by-month entries and in the movie reviews index. When we receive posters, trailers, credits or official site details we put those up on info pages awaiting review.
---
Film Festivals
---
Alliance Française French Film Festival
Sydney 1 - 24 March, Melbourne 2 - 24 March

This cherished cultural event, which is proudly celebrating its 27th season, will delight, stimulate and indulge those seeking the ultimate in French cinema.
Highlights of the 2016 programme, which will be showcased across nine evocatively named sections, include director Jacques Audiard's 2015 Palme d'Or winning masterpiece Dheepan, as well as A Perfect Man, Love at First Child, Marguerite, Mon Roi, First Growth, La Belle Saison, Taj Mahal, Un Plus Une and Valley of Love.
In addition to the fabulous contemporary films to be unveiled, the 27th Festival will also present five of France's most popular television shows, screening the first two episodes of each as one session per title. This selection will include the epic political series, Baron Noir, the WW2 drama, Un Village Francais, the espionage thriller, The Bureau and the hit comedy, Call My Agent!
(use the link below for dates in other cities)
---
Related Events
---
Ice Age Live! A Mammoth Adventure
Newcastle 25th March -- 27th March Newcastle Entertainment Centre
Brisbane 1st April -- 3rd April Brisbane Entertainment Centre
Melbourne 8th April -- 10th April Hisense Arena
Sydney 15th April -- 17th April Allphones Arena
Perth 22st April -- 24th April Perth Arena

The first show of its kind to combine exceptional ice skating, aerial arts, puppetry and film, Ice Age Live! A Mammoth Adventure will be the coolest event since the mammoths came back. Sid, Manni, Diego and of course Scrat will be appearing as life-sized 3.6-metre-tall figures in an awe-inspiring journey with a new story based on the first three films from one of the top-grossing international animated film franchises of all time.
The show is co-directed by the brilliant mind behind the Cirque du Soleil productions, Ka and Dralion, Guy Caron, with story, music and lyrics created by Ella Louise Allaire and Martin Lord Ferguson (Cirque du Soleil, Holiday on Ice and APM Music).
For more information: www.IceAgeLive.com
---
Anticipated Movies
---

for release 3 th
web site/ trailer / no more information

---

Ride Along 2

Kevin Hart and Ice Cube lead the returning lineup of Ride Along 2, the sequel to the blockbuster action-comedy that gave us the year's most popular comedy duo.

---

for release 3 th
web site/ trailer /no more information

---

The Brothers Grimsby

A new assignment forces a top spy to team up with his football hooligan brother.

---

Due for release 03/05 th
web site / trailer / photos, links, more




---

The Boy and the Beast (2015)

A coming-of-age action fantasy tale about Kyuta, a misfortunate, lonely boy who lives on the streets of the human realm (Tokyo's Shibuya ward) and Kumatetsu, a lonesome beast who lives in the bakemono realm ("Shibutenmachi"). These worlds must not intersect, but one day, Kyuta stumbles upon an entry to the bakemono realm. With no family to call his own in the human world, he becomes the disciple of Kumatetsu. Japanese language from March 3rd, and English dub from March 5th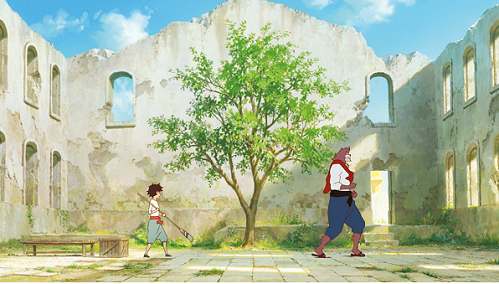 ---

Due for release 06 th
web site / trailer / review




---

The Daughter (2015)

The story follows a man who returns home to discover a long-buried family secret, and whose attempts to put things right threaten the lives of those he left home years before. Based on Henrik Ibsen's The Wild Duck.

---

for release 10 th
web site/ trailer /no more information

---

Victor Frankenstein

Told from Igor's perspective, we see the troubled young assistant's dark origins, his redemptive friendship with the young medical student Viktor Von Frankenstein, and become eyewitnesses to the emergence of how Frankenstein became the man - and the legend - we know today

---

Due for release 10 th
Trailer / no more info




---

10 Cloverfield Lane (2016)

A woman who comes to in an underground cellar after a car accident. She fears she has been abducted by survivalist, who tells her he saved her life and that a chemical attack has left the outside world uninhabitable. Uncertain what to believe, she decides she must escape.

---

for release 13 th
web site/no more information

---

Repeat

Repeat is a story about repeating patterns in human behavior due to our beliefs. We pick up beliefs from our child hood, but some also say that we have these beliefs due to Past Life experiences.

---

for release 15 th
web site/no more information

---

Learning Education

---

for release 16 th
web site/no more information

---

The Superstring Opus of Angelus Mortis

Johnathan Cohen's ordinary life and beliefs are challenged one day when he visits his dying father in a nursing home and meets a mysterious man who will turn his world upside down by helping him discover what is truly important in life, and with just one touch of his finger he will open up a new world of possibilities.

---

Due for release 17 th
web site / trailer / review




---

An (2015)

Sentaro (Masatoshi Nagase) is a middle-aged man who spends his days making and selling dorayaki. This is a sandwich of small pancakes filled with red bean paste (jam), served hot or cold. He has a small shop on a Japanese city street under the cherry trees. When 76 year-old Tokue (Kirin Kiki) applies for a job assisting him, Sentaro refuses, but he gives her a dorayaki to take with her.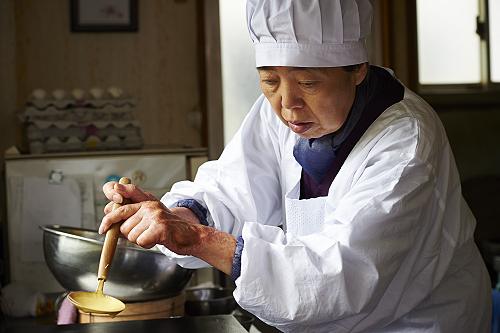 ---

for release 17 th
web site/no more information

---

Zootopia

In the animal city of Zootopia, a fast-talking fox who's trying to make it big goes on the run when he's framed for a crime he didn't commit...

---

for release 17 th
web site/no more information

---

Monster Trucks

---

Due for release 17 th
web site / trailer / no more info




---

The Witch (2015)

the age-old concepts of witchcraft, black magic and possession are innovatively brought together to tell the intimate and riveting story of one family's frightful unraveling in the New England wilderness circa 1630.

Upon threat of banishment by the church, an English farmer leaves his colonial plantation, relocating his wife and five children to a remote plot of land on the edge of an ominous forest -- within which lurks an unknown evil. Strange and unsettling things begin to happen almost immediately -- animals turn malevolent, crops fail, and one child disappears as another becomes seemingly possessed by an evil spirit. (limited release)

---

Release moved to Apr 21
web site/photos, links




---

Whiskey Tango Foxtrot

Whiskey Tango Foxtrot is based on the book The Taliban Shuffle: Strange Days In Afghanistan And Pakistan by journalist Kim Barker.

---

Due for release 23 rd
web site / trailer / no more info




---

Kung Fu Panda 3 (3D) (2015)

When Po's long-lost panda father suddenly reappears, the reunited duo travels to a secret panda paradise to meet scores of new panda characters. But when the supernatural villain Kai begins to sweep across China defeating all the kung fu masters,Po must do the impossible -- learn to train a village full of his fun-loving, clumsy brethren to become the ultimate band of Kung Fu Pandas!

---

for release 24 th
web site/ trailer /no more information

---

Batman v Superman: Dawn of Justice

Fearing the actions of a god-like Super Hero left unchecked, Gotham City's own formidable, forceful vigilante takes on Metropolis' most revered, modern-day savior, while the world wrestles with what sort of hero it really needs. And with Batman and Superman at war with one another, a new threat quickly arises.

---

for release 24 th
no more information

---

The Man Who Knew Infinity

Based on the biography by Robert Kanigel, THE MAN WHO KNEW INFINITY tells the amazing true story of self taught mathematical genius, Srinivasa Ramanujan. Dev Patel stars alongside Jeremy Irons in a film that explores the brilliance of a man destined for a greater calling. Ramanujan's (Patel) life was turned upside down when British professor G.H. Hardy (Irons) discovered his talents and plucked him from obscurity in his homeland of India. The pair would go on to become unlikely friends and make up one of history's most bewildering and productive collaborations, working on the most complex problems known to humankind.

---

for release 24 th
web site/ trailer /photos, links, more

---

My Big Fat Greek Wedding 2

Tthe long-awaited follow-up to the highest-grossing romantic comedy of all time. Written by Academy Award(R) nominee Nia Vardalos, who stars alongside the entire returning cast of favorites, the film reveals a Portokalos family secret that will bring the beloved characters back together for an even bigger and Greeker wedding.
---

for release ? th
no more information

---

Mr Right

Anna Kendrick is unlucky-in-love Martha. When she meets Francis (Sam Rockwell) he seems like the perfect guy - and if you don't count that he's a hitman on the run from crime cartels, he may just turn out to be MR RIGHT.

---

Due for release 31 th
no more info




---

Rings (2016)

Samara returns with a familiar video tape to strike terror again in the third film of the Ring series, Rings.

---

Due for release ? st
trailer / no more info




---

Keeping Up with the Joneses (2016)

A suburban couple becomes embroiled in an international espionage plot when they discover that their seemingly perfect new neighbors are government spies.
---
Some DVD/Blu-Ray/Digital Releases This Month
---

Due for release 23rd
DVD/Blu-Ray/Digital Release review
review

---

Absolutely Anything

A group of eccentric aliens confer a human being with the power to do absolutely anything, as an experiment. Featuring Monty Python alunmi.